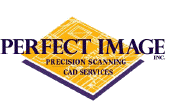 Film Output From Digital File
Output to film has the advantage of 300-500 year archival preservation of your subject matter. Most State Archives only certify optical media 25-50 years at which point a new copy of the media must be generated. Microfilm also has the advantage that the information can be viewed with the naked eye, either with an eye loop or a flashlight projected on the wall. For critical documents this may be a necessary requirement.
When considering output to microfilm it is important to consider the device which performs the output. Does the device support color and grayscale or only monochrome. Some devices will accept a grayscale but use a dithering process to generate a monochrome image to the film. Also understand that the film must also be processed in a lab. Make sure you understand what QA proceedures are in place for the output to film and the processing as there are many steps involved where equipment and human errors can make portions of the film illegible. Perfect Image utilizes electron beam recording exclusively due to is low error rate, high pixel density, color and grayscale output and support for multiple microform outputs (film, fiche, app card). Ebeam recorders are the only devices that can write a full 109mm Fiche, they are in use and in place at a number of State Archives.
It is generally considered that a image first solution is superior to a film first solution, however there are a few cases where film first may make sense logistically or financially. Generaly an image first solution provides the best imagery for every day use and the best archival film results, since the imagery can be reviewed prior to generating the film. This eliminates retakes and splices in the film. It is important to read and understand the 1996 study published at Cornell University before selecting the best solution for your archives
1996 Cornell Digital to Microfilm Study
Image Graphics Electron Beam Recording
Questions or comments? Email or call (425) 576-0989.
Copyright © 1999 Perfect Image, Inc. All rights reserved.